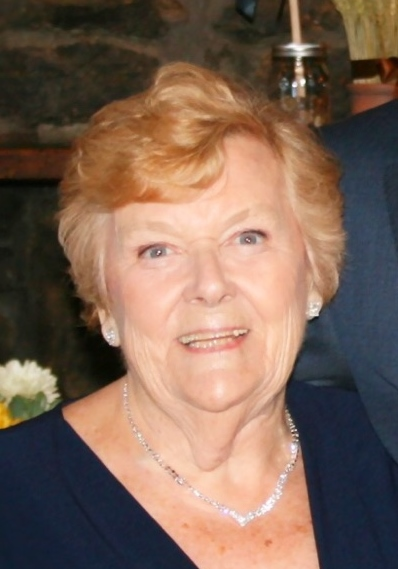 In Memory of
Patricia R. Franklin
1932 - 2017
Obituary of Patricia Franklin
Patricia R Franklin, passed away peacefully, June 13, 2017. Her last days were spent, as she would have loved, surrounded by her family telling stories, laughing, crying and wondering how she was able to do all the things she did.
Born in the Bronx, Patricia was raised by a strong mother, Mabel, father, Alexander and was blessed with three sisters that she adored: Eleanor, Millie and Teeny. Together, they shared life's milestones and an indelible bond that lasted all of their lives. She had wonderful relationships with her nieces and nephews, and loved them all like her own children.
While in the Bronx, Patricia met Robert Franklin who turned out to be the love of her life. They married and started their family together, which included six children, wild animals, adventurous trips and general ridiculousness that remains the fabric of the Franklin family today. Patricia and Robert's time together was short; Patricia was widowed at 37 with 6 children and their dog.
Many people would have folded at this point, however, that was not to be. Undaunted, she was determined to raise her children with love, and guided by the values and convictions she held true. She worked full-time while juggling her family, her mother and mother-in-law, a dog and a busy dance schedule. She was able to handle life's curves with humility, grace, humor and some colorful language.
Through the years, Patricia made new friendships and deepened existing ones. With her as your friend, you would never have a birthday without a card or a singing message on your phone, a baby without a gift, or a sad day without a surprise present or homemade cheesecake. Her thoughtfulness and humor was legendary.
Patricia was blessed with 13 grandchildren, Megan, Gerard, Katelyn, Patrick, Katharine, Sara, Caroline, Bryce, Brett, Jarad, Olivia, Molly, Matthew and 1 great grandchild: Sawyer. She loved spending time with them, supporting their interests, and made sure they always "looked like something!" The grandchildren learned many lessons from her; most importantly: the love of family.
Patricia's children include: Gary & wife Eileen, Patricia & husband Gerry, Michael & wife Karen, Matthew & wife Andrea, Greg and Karen & husband Peter. Sadly her daughter-in-law Patty preceded her in death. They were the lights of her eye and her pride & joy. Through her words and actions, they learned how deep a mother's love truly is. She taught them how to love and care for one another, strength in the face of adversity, and the importance of humor to ease some of life's bumps. But most of all, she instilled in each of them how to "do the right thing."
Patricia did not have an easy life, but she had a wonderful life. Her strong Catholic Faith provided her with comfort and direction. She was an inspiration and someone who touched so many lives for the better.
Relatives and friends may visit with the family on Thursday, June 15, 2017 from 5-9pm at the Codey & Mackey Funeral Home, 107 Essex Avenue, Boonton, NJ 07005. A Mass of Christian Burial will be celebrated on Friday June 16, 2017 at 10:00am at St. Catherine of Siena R.C. Church, 10 N. Pocono Road, Mountain Lakes, NJ 07046. The interment will follow at Christ the King Cemetery in Franklin Lakes, NJ. The family encourages you to share a memory or funny story about their Mom, at codeymackeyfh.com.
In lieu of flowers, the family asks that you do something kind for someone that needs help or make someone laugh, if only for a moment.
107 Essex Avenue
Boonton, NJ 07005
Richard J. Codey, Owner, NJ Lic. #3175 | Garrett C. Jones, Manager, NJ Lic. # 3904
Phone: (973)-334-5252