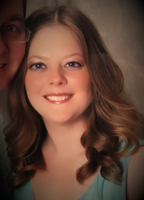 Laura Bennetti
Laura Tieski Bennetti, 44, of Parsippany, NJ, passed away suddenly on Thursday, March 9, 2023.
Laura was born in June 1978 to Fred and Anna (Kuchavick) Tieski in Denville and grew up in Boonton. She graduated from Boonton High School and earned bachelor's and master's degrees from Rutgers University. Laura began her career as a teacher and taught in the Hopatcong School District.
Laura was an outstanding advocate for her students – making games and programs for them. She spent her own money on them when public funds weren't available. Laura devoted many unpaid hours to improving her students' educational experience. She was named the Durban Avenue Governor's Educator of the Year in 2021 by the NJ Department of Education.
Laura loved fashion and pretty dresses were her signature. She was a generous, loving soul who always strived to make others feel special.
Laura was predeceased by her mother, Anna. She is survived by her husband, Nick Bennetti; her father, Fred, and his wife, Diane Tieski; her sister, Susan Metz (Andreas); her nephew, Alex Metz; her stepsisters, Eileen, Nancy and Missy; and many friends.
Visitation will be Friday, March 17th from 6:00 to 8:00pm at Codey & Mackey Funeral Home in Boonton. A prayer service will be held Saturday, March 18th at 10:00am in Greenwood Cemetery, Washington St, Boonton.
To share a condolence please visit www.codeymackeyfh.com.